The Friendship Game
Coming soon
Jadwal tayang film The Friendship Game di seluruh bioskop Indonesia meliputi Cinema 21, XXI, Cinepolis, CGV, Platinum Cineplex, NSC, Kota Cinema dan lainnya.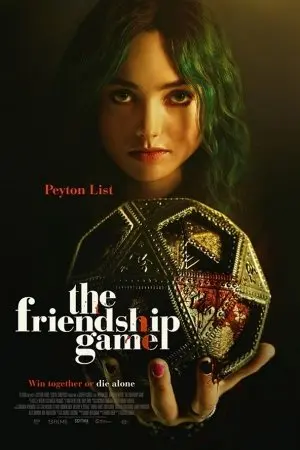 DirectorScooter Corkle
CastsPeyton List, Brendan Meyer, Kelcey Mawema, Kaitlyn Santa Juana, Dylan Schombing, Jennifer Copping, Annette Reilly, Miriam Smith, Miranda Edwards, Maria Hart, Lynn Whyte
Duration87 minutes
RatingD (Dewasa)
GenreHorror, Sci-fi
25
Remind Me
Trailer & Sinopsis
Sekelompok remaja di kota kecil memainkan sebuah permainan dari benda misterius. Tanpa disadari, permainan tersebut berbahaya dan akan menguji persahabatan mereka.
Film The Friendship Game akan segera tayang di bioskop XXI, gunakan fitur Remind Me agar kamu tidak ketinggalan jadwal film ini!